Over the past couple of decades, Shakopee Minnesota has seen an explosion in growth and many families find it to be a great place to call home. With the age of homes in Shakopee spanning more than a century, there is a great diversification of projects that Aspen Remodelers has completed.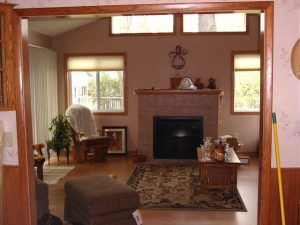 Shakopees' mix of home styles and age give way to many remodeling options.  Older homes that are in need of remodeling and restoration. These homeowners typically have more equity to work with, but also often more areas of the home that are in need of updating. Newer homes, most of which were built on spec, with the first time home buyer in mind. Many of these types of homes have materials that were selected based on price and not functionality. In those situations its common for us to remove antiquated, substandard kitchen cabinets and windows.  Then install updated, energy efficient and modern materials.
The recent trend is homes with more usable square footage.  This trend has made room additions the most popular remodeling choice for many families.   Changing a two bedroom home to a three or four bedroom home has been a popular option for growing families in the Shakopee area. For smaller families, a family room addition, reading room addition and three/four season rooms have been popular.
Whether you are considering a home addition or other remodeling services for your Shakopee home call Aspen Remodelers today- 612-490-3560. We will be happy to answer questions about your project plans.