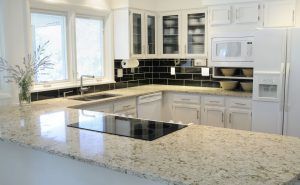 Whether you have a kitchen remodel, home addition or whole house remodel its important to work with a contractor that suits all of your needs. For instance, you are adding a room and choose a contractor that has a lot of experience in bathroom remodels and limited experience in home additions. The contractor may be competent and able to complete the job, but you will have more unexpected issues which will result in unplanned expenses and a less satisfying experience.
One aspect that homeowners often overlook is the geographic location of the contractor. With gas being a significant part of a contractor's overhead the farther a contractor has a travel for your project the more it will cost them to do your project. Contractors typically pass extra expenses onto the project resulting in higher bids.
We are local and love working in the Savage and surrounding areas. Consider Aspen Remodelers a good choice for your home remodeling project in the Savage area.
As a fully licensed and insured home remodeling contractor we offer complete general residential construction services. If you don't see the remodel service you require listed on our site, please contact Aspen Remodelers, PH: 612.490.3560, and we will be happy to discuss if your construction and remodel project is right for our services.
Have An Upcoming Project to Discuss?
Get a Quote Today.
Get in touch today to see how Aspen Remodelers can take your project from idea to completion.