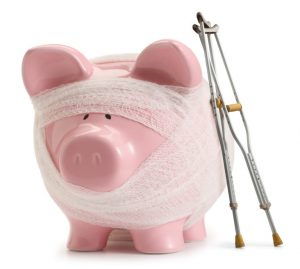 Kitchen remodeling is an expensive process; there's just no way around it. Because it is expensive, many people try to cut corners on things that leave them dissatisfied with the results. Others get caught up in the moment and don't realize how much they've spent until it is too late.
Don't change your mind about your vision after work has already started.
Be clear about your design, and be committed to that design. The easiest way to rack up unnecessary dollars when you are remodeling your kitchen is to change your mind about what you want after work is already under way.
Take your time going through design magazines and researching kitchen remodeling ideas before you start. Make sure you ask your contractor if there is anything you are overlooking and have a discussion with them about whether or not other clients have been happy with the end result of the features you want. By knowing what didn't work for other people, you won't realize halfway through the project that you don't like the positioning of your cabinets. Don't hurry into a project without covering all your bases.
Don't move your kitchen sink, unless it's absolutely necessary.
Moving pipes around can quickly become expensive. If your sink placement is completely dysfunctional, there is no way around moving the sink. If you are thinking about moving your sink for aesthetic reasons, instead of functional ones, you might want to think again. Richard Trethewey of This Old House suggests that homeowners can make the best of a bad situation by using the move as an opportunity to save money in the long run by upgrading the pipes.
Don't try to cut corners on the things that will cost you more money in the long run, make your kitchen less functional, or leave you displeased in any way with the final result.
Kitchen remodeling is always going to be a big investment. There are many features that people waste money on, but there are other features that they should spend money on, instead of cutting corners.
While "faux-pro" appliances can be a tremendous money saver, putting in a cheap countertop will not only be an eyesore in your otherwise-beautiful kitchen, it will also make your life more difficult. With a granite or stone countertop, you can place hot pots and pans directly on them without having to worry about warping, and you can even use them as a cutting board.
In terms of aesthetic features, evaluate what is most important to you. Although you might not be able to copy your dream kitchen exactly, you should splurge on a few key things that you love. There is nothing worse than being underwhelmed by the end result of your investment.
Don't spend money for any purpose other than pleasing yourself or your family.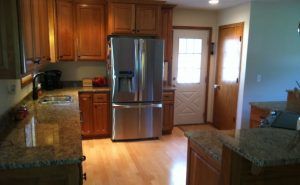 When your next-door neighbor gets their kitchen remodeled, it's easy to fall into the trap of trying to keep up with the Joneses. Just because they brag about their new warming drawer doesn't necessarily mean that they use it, need it, or would install it again, if they had the opportunity to start over. Don't spend extra money just to impress your mother-in-law (if you have to try that hard to impress her, chances are nothing you do will impress her) or your guests.
Don't think that choosing inexpensive flooring is going to spare you a significant amount on the total cost of your remodeling project.
One area in which most people can afford to go with their top choice is flooring. If you have had to sacrifice features elsewhere in the design process, it can be a comfort knowing that you have the best floor that money can buy, and it can improve the look of your kitchen immensely.
By being clear about what you want from the start and taking an honest evaluation of your finances, goals, and realistic expectations, you will be able to spend your money where it counts on your kitchen remodeling project.