Bloomington Minnesota is a well-established community with most of its homes built in the fifties and sixties. With the age of the homes and a large number of residents having owned their homes for many years, it has been a very popular area over the past decade for home remodels and home makeovers.
Our most popular Bloomington projects have been room additions and kitchen remodels.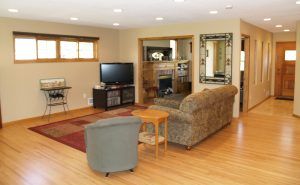 With an aging population, we are seeing growth in aging in place remodels.  Making the homes more functional for aging residents and increasing the ability for them to remain independent.
Finding a qualified home remodeling contractor for Bloomington homes is an important first step in any remodeling project.  With 25 years of working in the Twin Cities, there are very few neighborhoods in Bloomington that I have not worked in.
Have An Upcoming Project to Discuss?
Get a Quote Today.
Get in touch today to see how Aspen Remodelers can take your project from idea to completion.